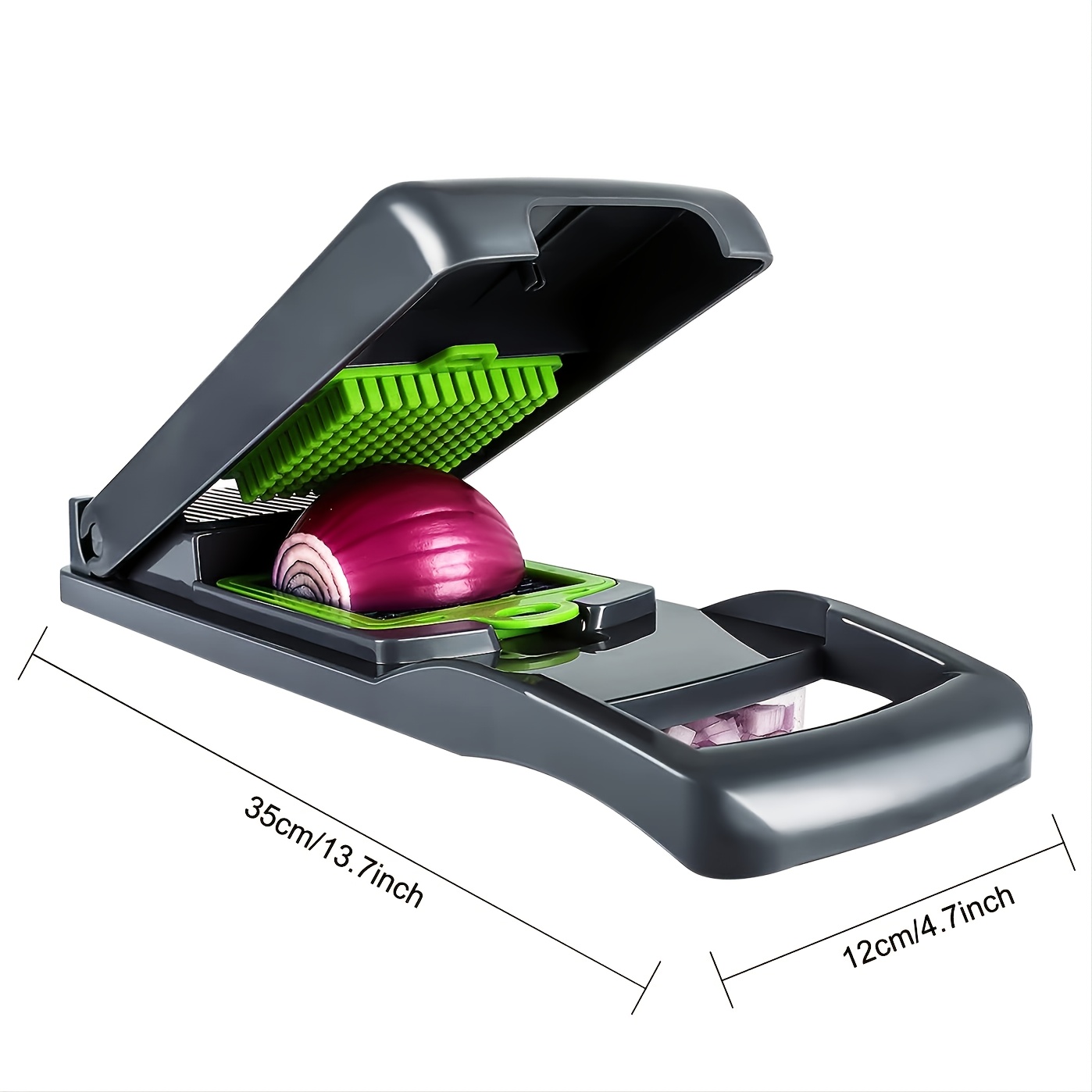 New 2023 Slice Vegetable Cutter Grater Parrot Potato Onion Chopper, Kitchen 13 In 1 Food Chopper 8 Blades Cutter With Container Vegetable Slicer Multi Machine
$89.00
New 2023 Slice Vegetable Cutter Grater Parrot Potato Onion Chopper, Kitchen 13 In 1 Food Chopper 8 Blades Cutter With Container Vegetable Slicer Multi Machine
The Slice Vegetable Onion Chopper is a versatile and efficient tool for any kitchen.
With 8 interchangeable blades and a large container, this chopper allows you to easily chop and slice a variety of vegetables and fruits.
The 13-in-1 design includes blades for slicing, julienning, grating, and more, making it perfect for a variety of meals and recipes.
The chopper is made with high-quality materials and is easy to use, simply place your ingredients in the container and twist the top to activate the blades.
The chopper also comes with a safety lock feature and a non-slip base for added stability. Cleanup is a breeze, as the chopper and blades are dishwasher safe. Make meal prep a breeze with the Slice Vegetable Onion Chopper.
Details: